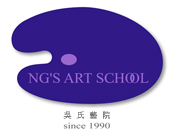 課程簡介 couses


| | |
| --- | --- |
| Junior Class | 學習水溶蠟筆的美術技巧,濃重的蠟筆和水溶渲染技巧。 |
| 3 - 5 歲: | ( 臨摹、美術史、靜物寫生、創作、參觀美術博物館 ) |
| (suitable for Age 3 - 5) | Teacher various watersoluble techniques of Crayon. Show techniques |
| | color blending, cross hatching, ect. |
| | ( Basic Technique, Art History, Still Life, Creative Drawing, Abstract ) |
| | |
| --- | --- |
| Classic Class | 學習油粉彩和木顏色的繪畫技巧,分析物料的獨特和美妙 |
| 6 - 11 歲: | 之處,導師示範及教授顏色的運用。初步掌握繒畫的基本 |
| (suitable for Age 6 - 11) | 知識。 |
| | Use Oil Pastel and Watersoluble Color Pencil Medium to teach |
| | the various technique of mastering color. A fundament |
| | couse on. |
| | |
| --- | --- |
| Artist Class | 學習專業木顏色、廣告水彩的藝術表現手法以及素描、 |
| 12 歲以上: | 色彩學、石膏頭像靜物寫生、戶外寫生、水粉畫、 |
| (suitable for Age 12 up) | 鋼筆淡彩畫、速寫等,使學生初步掌握繪畫的基礎知識。 |
| | Advance level in drawing and creativity. An upgrade couse for |
| | Classic Class. The Technique of Sketch, Water Colour, |
| | Poster Colour, Pastel and Drawing. |
| | |
| --- | --- |
| Oil Painting Class | 分析油畫顏色的用法,配合美術史中油畫 |
| 油畫班: | 的表現技巧,教授油畫的臨摹、寫生和創作以及 |
| | 靜物素描、人物素描、水彩,名家作品欣賞以及分析其 |
| | 藝術風格與表現技巧。 |
| | A couse to teach Oil Painting in Classicism and Modern style, as well as related art |
| | history lesson. Drawing for Still Life and Figure, Water Colour. |
| | .A continual course in the Caran d'Ache system |

課程時間表 Time Table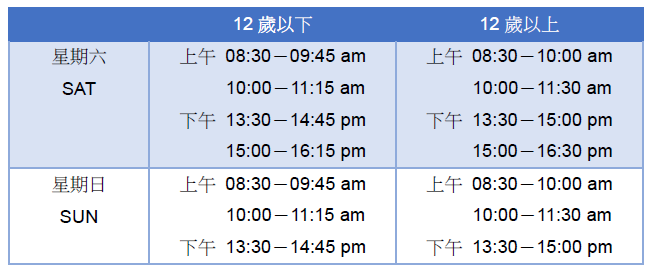 暴風雨天氣的課堂安排: 當天文台掛起 8 號風球或黑色暴雨信號,所有課堂將會取消而不設補堂和退還學費。惟當紅色暴雨警告/三號風球懸掛時,所有課堂仍如期進行。

Special Arrangement during Inclement Weather: Classes will be canceled once the Typhoon signal No.8 or Black Rainstorm is hoisted. Classes canceled due to these reasons will not be rescheduled or refunded. Classes will continue as scheduled with the exception of Red rainstorm warning and typhoon signal No.3 .

缺席和補堂安排: 學員所缺席之課堂須預先通知請假,否則不獲補堂。而缺席的課堂須於兩個月內與導師安排補上,缺席課堂不設退還學費,學費不能轉讓或順延。

Absences and Make-Up lessons: All make-up lessons must take place in two months. Absences uninformed in advance will NOT be made up or refundlater. No refund or transfer of fees after the schedule in confirmed.

報名辨法 Application for Ng's Art School

請把報名表填好,連同劃線支票(支票抬頭:吳氏藝院)寄往或親身交到吳氏藝院。
For application,please send or bring in person the completed application form and a crossed cheque to the Ng's Art School,made payable to the "Ng's Art School"for School

下載報名表格 Donwload Application Form
網上報名 Online Application
聯絡我們
| | | |
| --- | --- | --- |
| 聯絡人 | : | 吳老師 / 張老師 |
| 電話 | : | (852) 2473 0812, 9139 0514, 6893 0116 |
| 傳真 | : | (852) 2475 5243 |
| 網址 | : | http://ngsartschool.com.hk |
| 辦公時間 | : | 上午 9:00 -下午 9:00 |
| 地址 | : | 香港元朗擊壤路17號順發樓三樓F-G室 |
Contact Person
:
Ms.Ng / Ms. Cheung
Phone No.
:
(852) 2473 0812, 9139 0514, 6893 0116
Fax No.
:

(852)2475 5243

Homepage
:
http://ngsartschool.com.hk
Office Hours
:
9:00 AM - 9:00 PM
Address
:
FLAT F-G, 2/F SHUN FAT BUILDING,
17 KIK YEUNG ROAD, YUEN LONG, N.T., HONG KONG